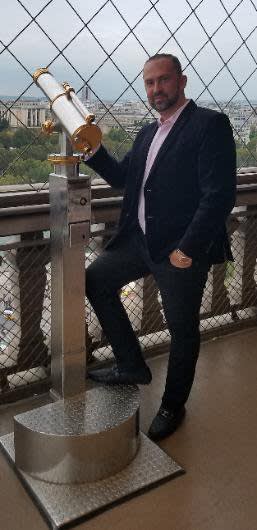 THE LAW FIRM OF WOLF & ASSOCIATES, PLLC
Founded by Martin Wolf on a philosophy of legal practice that champions dedication to client service, professional excellence, compassion, integrity, and reliability. We offer clients aggressive and effective legal representation and high-quality professional service in a variety of legal arenas, with a focus on Plaintiff's Personal Injury Law and Real Estate Law. Our law firm is the product of attorneys with experience, energy, edification and corresponding philosophies of legal practice, joining forces to provide premier legal services to clients throughout New York and New Jersey. The firm's legal team has a proven track record of success, with many satisfied clients.
The attorneys at Wolf & Associates provide personal attention tailored to the needs of our clients. We understand that every case is different and thus will assess your unique needs and the outcome you seek to obtain. Upon consulting with our firm, you will find that our law firm will provide you with immediate valuable legal advice. We'll also work diligently to plan, strategize and perform the necessary legal research to develop the practical and most advantageous resolution for your particular legal matter. Throughout the duration of your case, our office will work hard to always be available to answer your questions and concerns, no matter how complex they may be.
The firm's attorneys pride themselves on years of dedication to the handling of complex damage cases, including catastrophic personal injury and claims of wrongful death arising out of auto accidents, medical negligence, products liability, dangerous drugs, premises liability, police misconduct & construction accidents.
As part of our dedication of client service, our dynamic partners and associates offer quality legal services in other general areas of law including, Social Security Disability, Real Estate, Divorce/Family Law, Business Law, Banking,Financing & Secured Transactions, Wills, Trusts & Estates, Bankruptcy (Chapter 7, 11 & 13) and Foreclosure Defense. Our network of associated attorneys can also handle your basic to complex immigration matters, workers' compensation issues, and criminal defense litigation.
Our attorneys are rated among the most prestigious in the industry, earning coveted awards and ratings such as "Best Lawyers in America", "Million Dollar Advocate", "Superlawyers", "Lawyers of Distinction", "America's Most Honored Professionals Top 5%", "10 Best American Institute of Personal Injury Attorneys", "Top 100 Trial Lawyers", "New York's Top 10 Attorneys" (Attorney and Practice Magazine", and Nationally Ranked "Top 10 Under 40" (National Academy of Personal Injury Attorneys) for excellence in the field of personal injury law.
We urge you to contact us to find out how our firm can assist you with any of your legal needs.